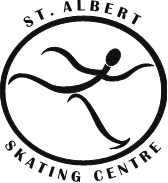 Note: Online music submission is not being used for this competition
THE COMPETITION HAS REACHED CAPACITY.
NO WAITLIST REGISTRATIONS OR LATE ENTRIES WILL BE ACCEPTED.
November 22 - 24, 2019
Servus Credit Union Place
400 Campbell Road
St. Albert, AB
Hosted by St. Albert Skating Centre
Competition Details
Closing Date of Entries - October 30 at 12:00pm (noon) MT
Planned Program Deadline - November 15 at 12:00pm (noon) MT
Planned Program Content Submission
After completing your planned program, be sure you go to your Shopping Cart and check out.
If you have completed a planned program content submission for a category in the current season (Fall Invitational onward), you will be unable to submit a new submission for the same category .
To make any changes throughout the season, click on

in your member account and choose your planned program submission invoice to update your elements.
Register for Boys & Mens Events
STAR 1 - Gold Freeskate
STAR 5 - Gold Artistic
Register for Girls & Womens Events
STAR 1 - Gold & Pre-Juvenile U13 Freeskate
STAR 5 - Gold Artistic
AWG Runoffs - Juvenile - Novice Freeskate
Register for Adult Events
Introductory - Masters Elite Freeskate
Introductory - Elite Interpretive
Register for Special Olympics Events
Level 1 - Open Freeskate
Masters Level 1/2 & 3/4 Freeskate