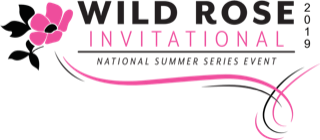 Music must be submitted at time of registration.
Updated music files will be accepted up until July 19, 2019. Music files or program times can be updated from the Member account.
Choose

from your Member account and choose the invoice you wish to update music file or program time for.
After July 19, revised music will only be accepted onsite with 2 CD copies submitted at registration.
August 2 - 5, 2019
Leduc Recreation Centre
4330 Black Gold Dr
Leduc, AB
Hosted by Alberta Figure Skating Foundation
Competition Details
Schedule / Entries / Results
If you have submitted your planned program and have edits to that submission prior to the next competition registration opening, please contact skateabreg@gmail.com to assist in changing your elements.
Closing Date of Entries - June 19 at 12:00pm (noon) MST
Planned Program Deadline - July 26 at 12:00pm (noon) MST
Register for Boys & Mens Events
STAR 4 - Gold Freeskate
Pre-Juvenile - Senior
Register for Girls & Womens Events
STAR 4 - Gold Freeskate
Pre-Juvenile - Senior
Register for Pair Events
Pre-Juvenile - Senior Pair
Register for Dance Events
Pre-Juvenile - Senior Dance