2022
United Sport Sunsational Invitational
Hosted by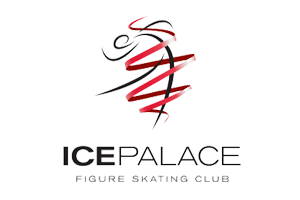 Registration Deadline: Wednesday, February 23, 2022 at 12:00 pm (noon) MT
Late entries may be accepted up until February 28, 2022, at 12:00pm (noon) MT at the discretion of the Technical Representative and if space permits in the event.
Entries received after the deadline date will have a late entry fee of $100 applied per entry. No entries will be accepted after the late entry registration deadline.
Planned Program Content Submission: Submission deadline - April 8, 2022 at 12:00 pm (Noon) MT
Planned Program Content must be submitted for every competition.
Music Submissions: Online music registration will require each skater or team to submit an mp3 file of their program music and the music time online at the time of their registration.
Music files will not be kept so skaters and teams will be required to submit their music for each individual competition.
Each skater or team will be required to carry a copy of their music on CD and have it available at rink-side as backup.
Cell phones, iPods, and other personal devices will not be accepted.
If there have been changes to the music after submission during the online registration, the updated music file must be uploaded by April 8, 2022.
New music can be uploaded through your Uplifter account.
COVID-19 Waiver Form Submission: Waivers.pdf
April 15 - 17, 2022
Terwillegar Recreation Centre
2051 Leger Road
Edmonton, AB
Hosted by Ice Palace Skating Club
Competition Details
Announcement/ Entries/ Results
Closing Date of Entries - February 23, 2022 at 12:00 pm (noon) MT
Planned Program Deadline - April 8, 2022 at 12:00 pm (noon) MT
Planned Program Content Submission
Deadline is April 8, 2022 at 12:00 pm noon MT
After completing your planned program, be sure you go to your Shopping Cart and check out.
To make sure the Planned Program Content is up to date, please submit the PPC for every competition.
Register for Boys/Men STAR & Competitive Events
Register for Girls/Women STAR & Competitive Events
Register for Pairs Events
Register for Dance Events
Pre-Juvenile - Pre-Novice