Planned programs will need to be completed for each competition to ensure the most updated content.
If you have submitted your planned program and have edits to that submission prior to the competition you have just registered for, go into your account and click on Update Invoice Information. If you need assistance, you can email skateabreg@gmail.com to assist in changing your elements.
Select the category that you are submitting your planned program sheet for and click register:
Singles Short Program

STAR 7 & 9
Pre-Novice – Senior Singles Short Program

Singles Free Program

STAR 5, 6, 8, 10 & Gold Freeskate
Pre-Juvenile – Senior Singles Freeskate

Ice Dance Rhythm

Junior & Senior Rhythm Dance

Ice Dance Free

Pre-Juvenile – Senior Free Dance

Pair Short Program

Pre-Novice – Senior Pairs Short Program

Pair Free Program

Pre-Juvenile – Senior Pairs Freeskate
Select the competitor(s) you are submitting the planned program for from the drop down. If the competitor(s) you are submitting the planned program for is not in your profile, click Add New Competitor on the bottom left corner (you will need the competitor's date of birth and Skate Canada number). For Pairs and Dance events, you will need both partners in your profile.

Select the category you are submitting the planned program for. Reminder that planned programs must be submitted for each category – ie: Juvenile Freeskate and STAR 6 must have planned programs submitted for both categories.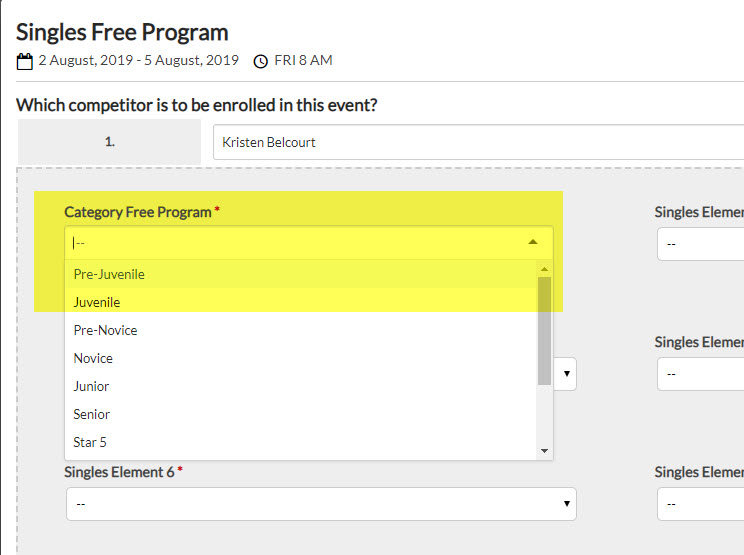 Select the element type for each element in your program.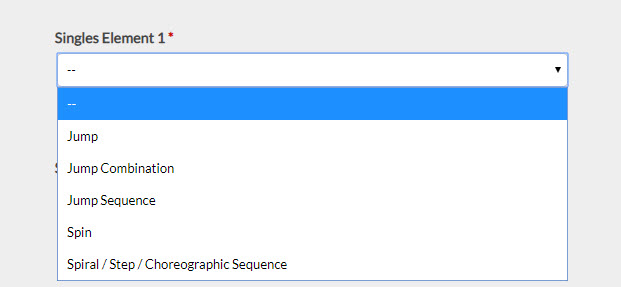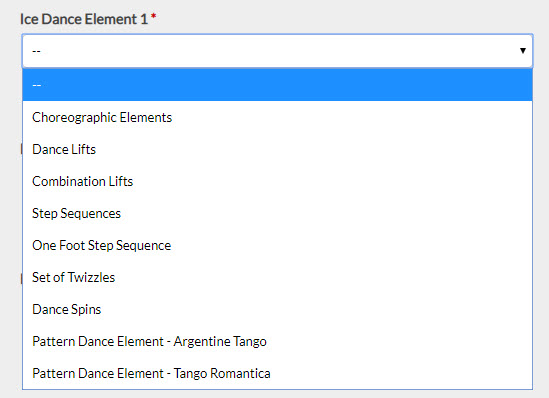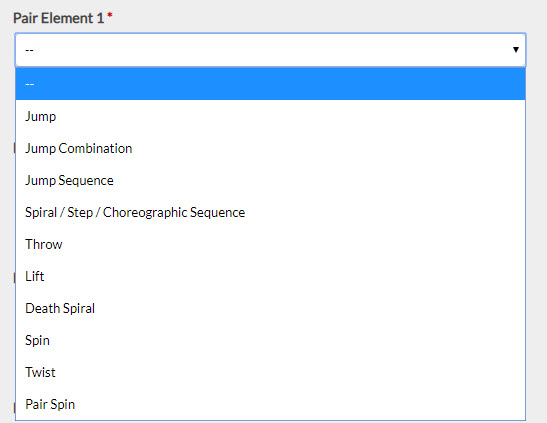 Jumps –Select the jump type, followed by the number of rotations (1 for single, 2 for double, etc)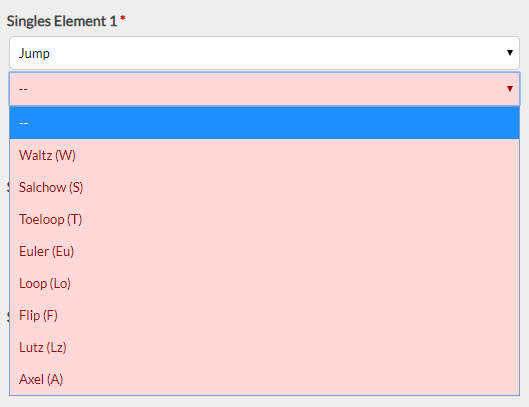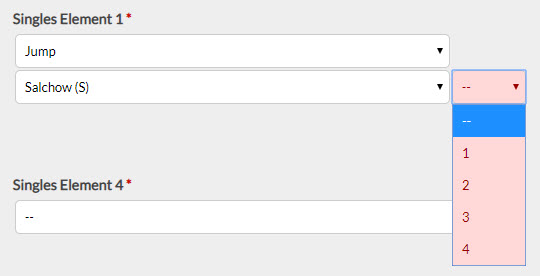 Jump Combination – Repeat the same process as above. For 2 jump combos, only enter 2 jump types, for 3 jump combos, enter 3.

Jump Sequence – Same as a jump combination, however Axel is the only jump permitted as the second jump (as per the jump sequence definition)

Spin – Select the spin element from the drop down menu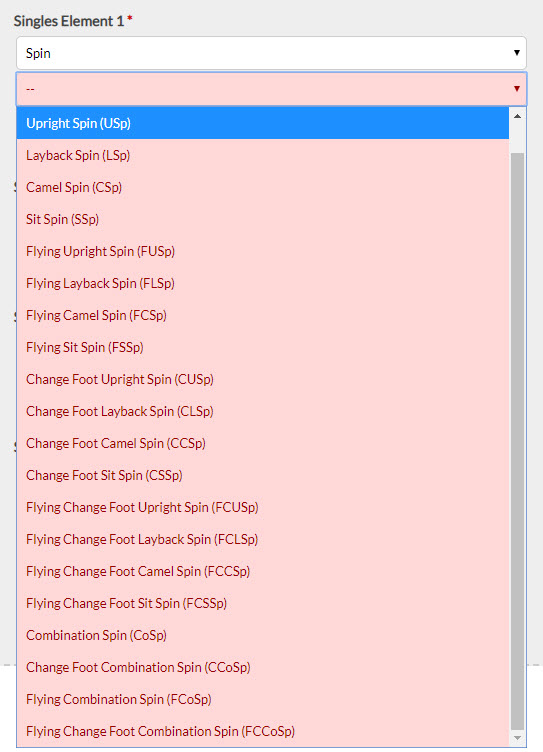 Spiral / Step / Choreographic Sequence – Select the type of sequence in the program

Lifts – Select the lift type from the drop down menu. For combination lifts in Ice Dance, select the Combination lift drop down and select the 2 lift types.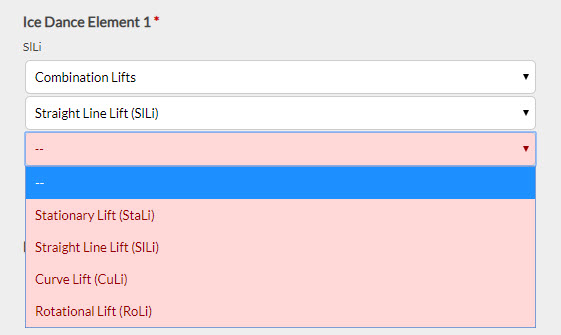 Twizzles – select either Sequential (Rhythm Dance) or Synchronized Twizzles (Free Dance)

Once all elements have been added, click Add on the bottom right corner.
Once all planned programs you are submitting have been completed, go to your cart to check out. Even though there is no fee to submit the planned program, this step must be completed to submit your planned program. After clicking confirm, you will see the registration receipt page, and a copy of the confirmation will be sent to your email.